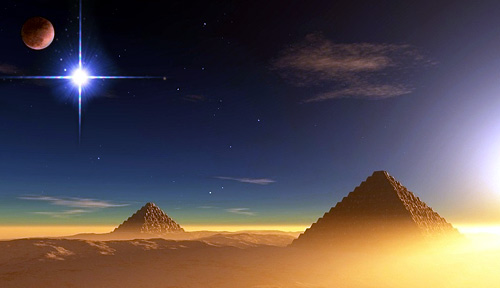 SaLuSa New Messages
19:01:2017
Boodschap 20
Voor sommigen van jullie, als je 'hoger" gaat, betekent dat om alle dingen op te geven, vrienden en alles waar je van houdt. Maar, als jullie je realiseren dat alle dingen alleen bestaan omdat je ze geschapen hebt om je te begrijpen en te "overleven" in dit zeer stoffelijke rijk, is er plotseling geen item waar je je mee verbindt, geen item dat je echt gelukkig maakt. En als je denkt dat al je vrienden niet langer bij je zijn of niet begrijpen dat je gewoon ontdekt dat alle andere mensen je vrienden zijn en je onvoorwaardelijke liefde wordt gedeeld met hen allemaal, niet alleen die weinigen waarvan je dacht dat die je vrienden zijn. Jullie hebben niemand nodig om je goedkeuring aan te geven voor wat je hart al weet, hebben niemand nodig om je te vertellen wat te doen of te denken. Dit is waar de meeste vriendschappen over gingen – verbonden te zijn met iemand alleen omdat ze je vertellen wat je wilt horen. Er waren en zijn ook vriendschappen die gebaseerd zijn op je karmische zaken die voelden of voelen zoals jij doet en helemaal daar niet bij willen zijn, maar er is een ongeziene energie die je naar hen toe trekt.
Nog een zaak geeft op wat je graag doet – in feite zijn dit alleen je gedachten die je zo laten voelen, gedachten waardoor je niet graag bepaalde dingen meer wilt doen, maar je ziet zoveel anderen om er van te genieten en dit geeft je het gevoel van opgeven, omdat je gewend was om bij het oude relatie bestaan te horen, dat gebaseerd is op alles dat hierboven is geschreven.
Dus lieve vrienden begrijpen jullie dat je in feite niets hoeft op te geven? Begrijpen jullie dat alles aan je gegeven wordt – alles dat je volmaakt gelukkig en krachtig maakt? En gecombineerd met je nieuwe begrip dat uit je huidige opruiming kwam van alles dat je moest ervaren – dat maakt je een prachtig wezen van Liefde en laat je schijnen door het hele Universum.